---
The
L

atest

W

ith

P

orphyrian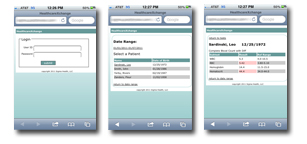 Porphyrian is currently working with a healthcare firm in South Louisiana to develop a mobile application for physician use. This tool can allow physicians to view and monitor patient results from anywhere they have a mobile connection.

---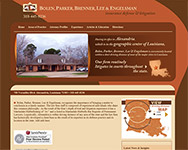 Porphyrian recently designed and delivered a Logo Standards Package for the law firm of Bolen, Parker, Brenner, Lee and Engelsman. Their new signage is now up at their Versailles office. A new website, utilizing the recently created logo and color standards, is currently under develoment by Porphyrian.

---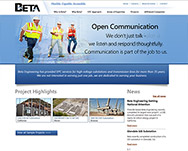 A website has been developed and launched for BETA Engineering. The admin capabilities in the content management system allow Beta Engineering's Staff to update latest projects, news and trade show information. Google Analytics has also been implemented allowing BETA to track visitor's trends.
Check it out at www.betaengineering.com
---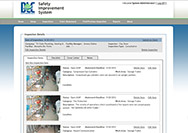 Porphyrian is currently working on an online system for safety engineers to create safety inspection reports, which can be generated into .pdfs online for client delivery.
The system also provides databases of client/company information, their employees and creation of safety incidence reports and statistics. These reports and statistic are based on criteria entered via admin pages and are displayed in chart and graph form for easy viewing.
---